RE-TAP-ER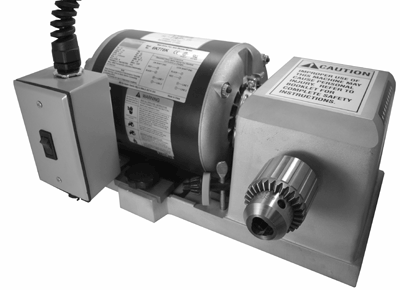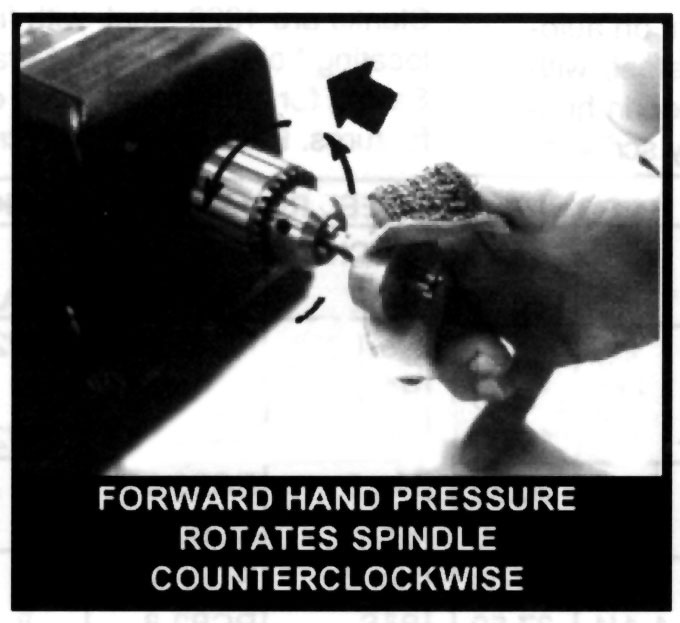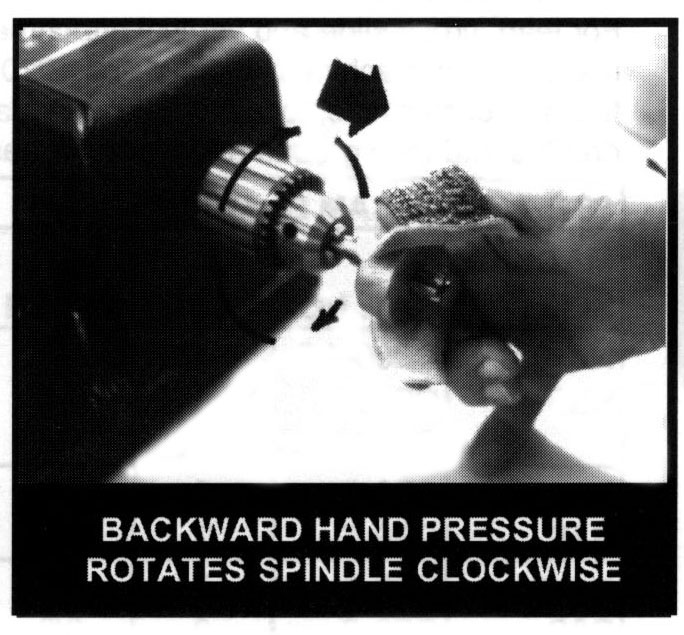 BB-SR Retapping Machine
THE FASTEST AND EASIEST WAY TO:
• Retap threaded parts
• Chase threads
• Remove cutoff burrs from threads
• Inspect threads (with thread gage mounted in chuck)
• Countersink holes
• Deburr holes
• Ream holes


1/2" capacity chuck
1/3 H.P., 115V, Single Phase
1725 RPM, A48 Frame Motor*
Weight 32 lbs


*Can be supplied without motor or with special motors for countries where this is not suitable. Prices on application.
**Because the unit is driven merely by friction, it would be impossible to guarantee any particular R.P.M., since the R.P.M. will vary with the pressure exerted and the operation performed.
The Re-TAP-er has a double disc friction drive that reverses rotation instantly by the application of forward or backward hand pressure on the part being retapped.
The friction discs are driven by a Rubber Drive Ring mounted on the motor shaft. The maximum spindle speed it 1,000 RPM**
NEW IMPROVED DESIGN:
• Motor slides back for easy drive ring replacement
• Pilot light switch warns if motor left running
• Solid one piece enclosed housing
• Rugged construction yet light weight and portable (only 31 lbs)
Use proper safety precautions while operating.


ALSO AVAILABLE 220V, 50HZ OR 60HZ, SINGLE OR SPLIT PHASE MOTORS
OR AVAILABLE WITHOUT MOTOR
CALL FOR A QUOTATION ON YOUR SPECIFIC CONFIGURATION
Replacement Parts
| | |
| --- | --- |
| CAT. NO. | DESCRIPTION |
| BB-7-PKG | DRIVE RING - BLACK NEOPRENE (Pkg of 5) |
| BB-7HD-PKG | HEAVY DUTY DRIVE RING - ORANGE URETHANE (Pkg of 5) |
| BB-21 | PKG. OF 6 FINGER PROTECTORS |