ER Axial - Float Tension/Compression Tap Holders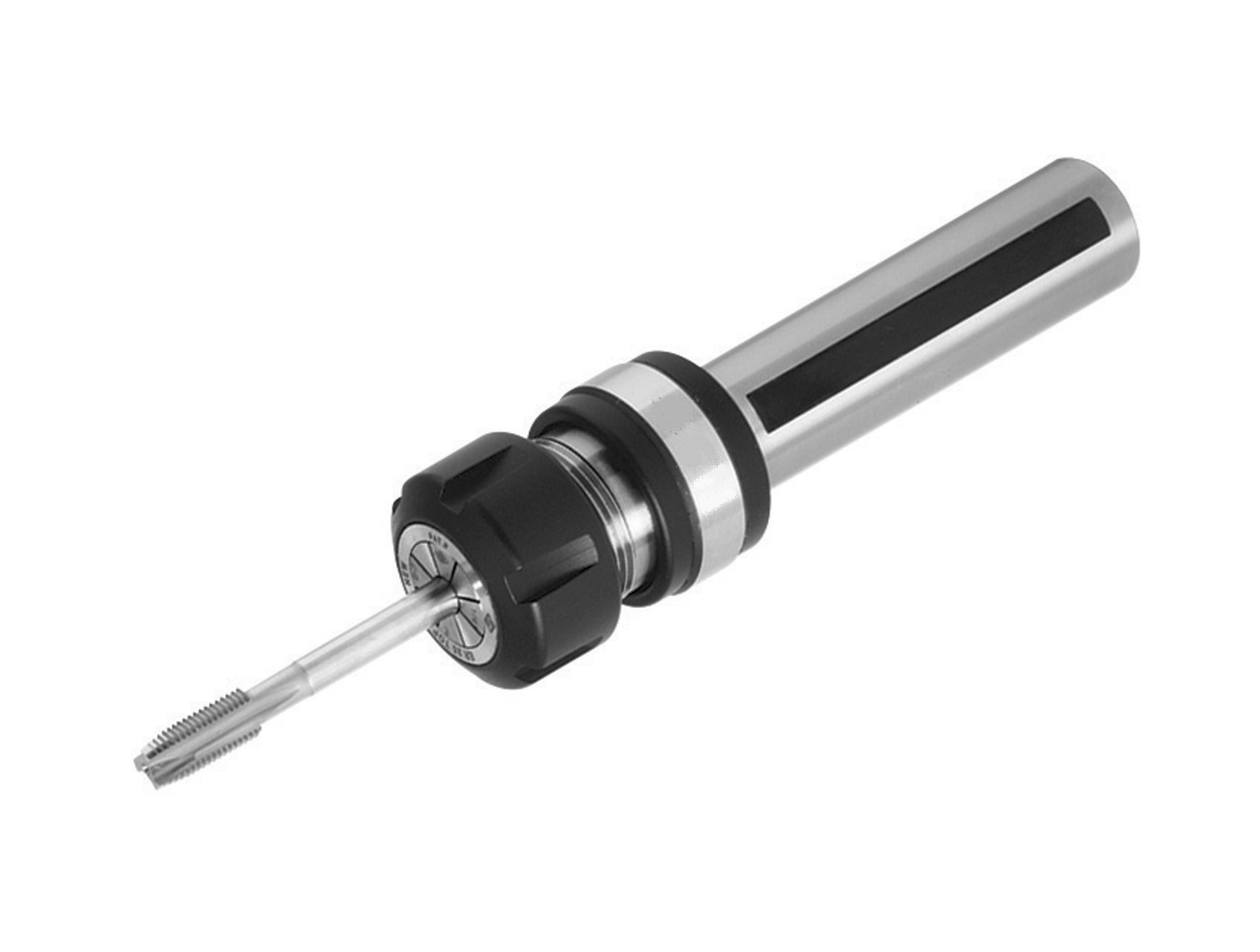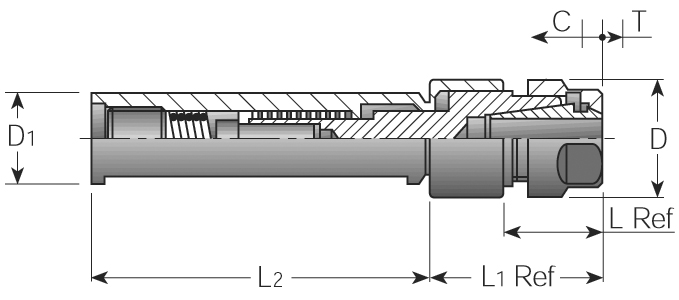 Application:
Axial-float/tension/compression type for C.N.C. milling machines and lathes with reversing motors and rigid tapping.
Features:
Compensates for machine feed and tap pitch variance.
Floating mechanism compensates for misalignment between tap and workpiece.
Right-and left-hand tapping.
Advantages:
Compact design for minimal clearance applications.
Heavy Duty design for high torque drive ensures the same accuracy as the tap itself.
Shank
Collet
Tap
Dia. (D1)
Series
Capacity
Part Number
L
L1
L2
D
T
C
5/8"
ER11
#0 to 1/4"
SS062FTCER11
.75
5.90
.63
.24
.12
3/4"
ER16
#0 to 3/8"
SS075FTCER16
.95
1.64
3.15
1.10
.32
.12
3/4"
ER20
#0 to 1/2"
SS075FTCER20
1.06
1.93
3.15
1.34
.32
.12
1"
ER25
#0 to 5/8"
SS100FTCER25
1.18
2.09
3.15
1.66
.36
.16
1"
ER32
#0 to 13/16"
SS100FTCER32
1.18
3.04
3.15
1.97
.36
.16
1-1/4"
ER40
#0 to 1"
SS125FTCER40
1.81
3.75
3.15
2.36
.36
.16
16mm
ER11
#0 to 1/4"
SS16FTCER11
.75
5.90
.63
.24
.12
20mm
ER16
#0 to 3/8"
SS20FTCER16
.95
1.64
3.15
1.10
.32
.12
20mm
ER20
#0 to 1/2"
SS20FTCER20
1.06
1.93
3.15
1.34
.32
.12
25mm
ER25
#0 to 5/8"
SS25FTCER25
1.18
2.09
3.15
1.66
.36
.16
25mm
ER32
#0 to 13/16"
SS25FTCER32
1.18
3.04
3.15
1.97
.36
.16
32mm
ER40
#0 to 1"
SS32FTCER40
1.81
3.75
3.15
2.36
.36
.16