Exclusive from Somma
Resharpenable Quick-Change Form and Shave Tool Holders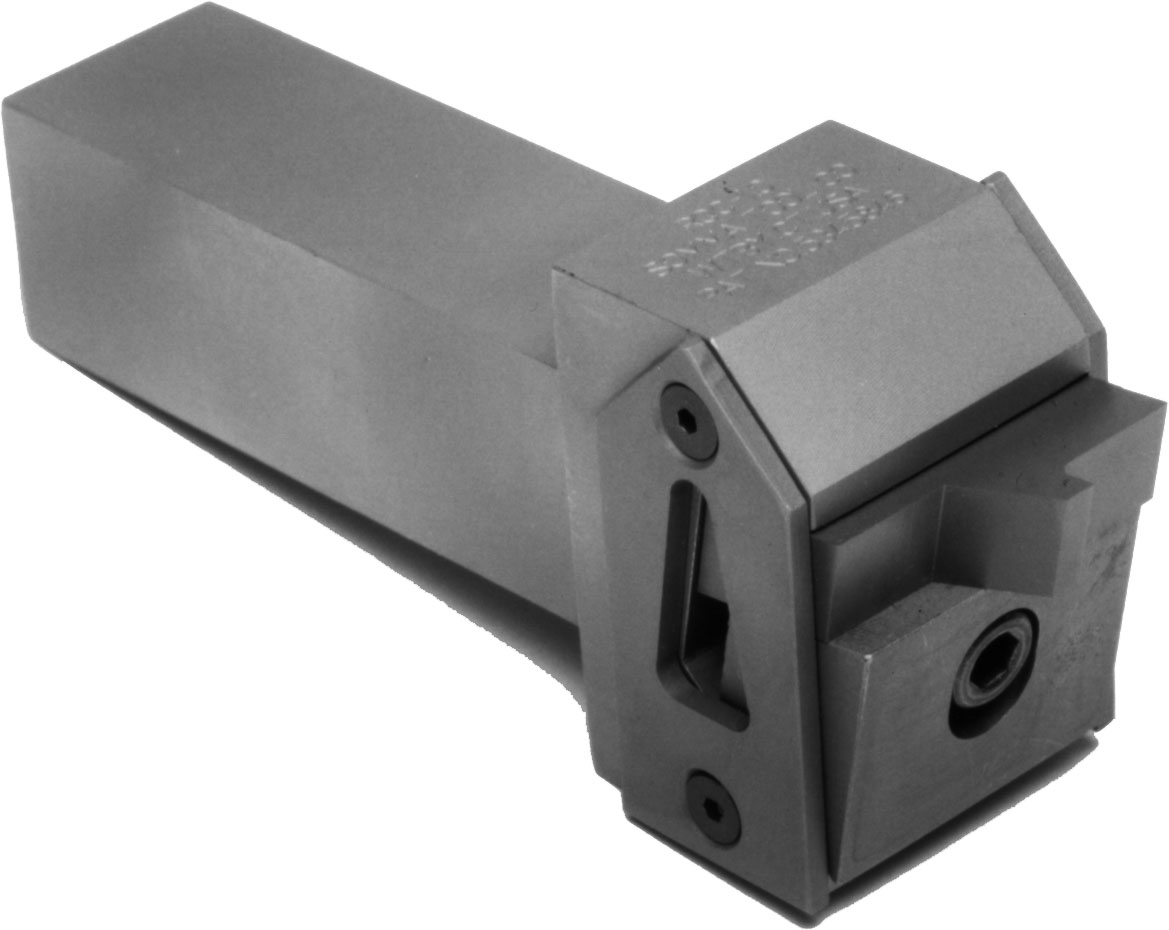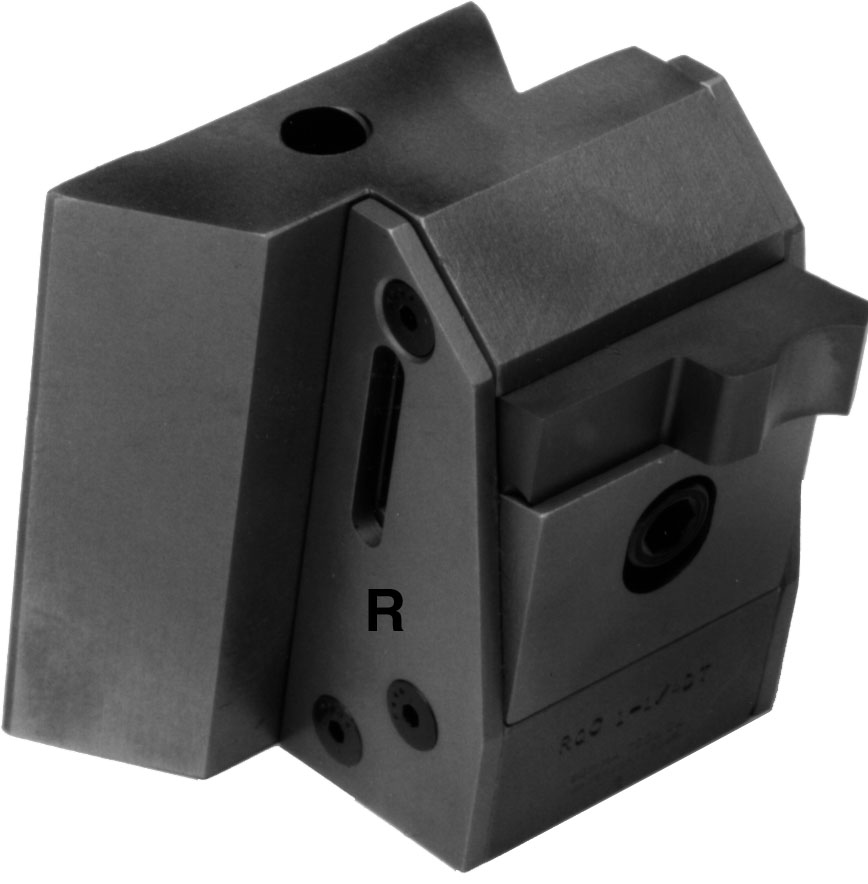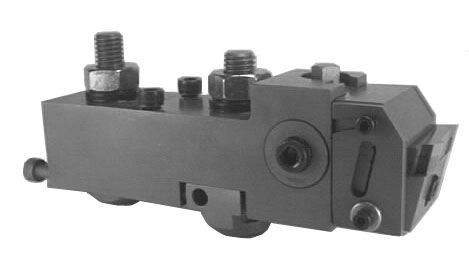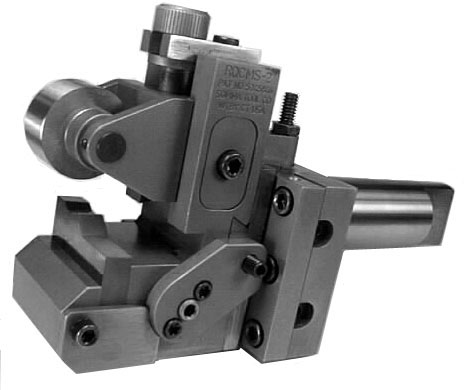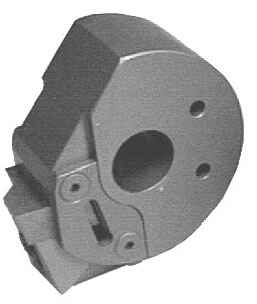 Insert

Spacer
Features of Somma Resharpenable Quick Change Insert Tool Holders
Inserts can be resharpened by grinding material from top surface and reused without resetting.
Inserts can be changed in less than one minute.
Once insert is set to center, it need never be reset.
Once insert is set to proper diameter, it need never be reset.
Lateral positioning of form never changes.
Inserts do not require matching backup anvils for support.
Also available with "throw-away" inserts.
Advantages of Resharpenable Quick Change Form Tool Inserts
Reduces tooling cost—inserts can be resharpened 20 to 30 times
Backup spacers increase insert resharpenability
Less expensive than conventional H.S.S. or brazed carbide form tools
Less expensive than throwaway single usage carbide inserts
Eliminates cost of full length steel backup anvils for each form
Adaptable for "Datum Point" Applications (See Below)
Inserts are available in C6 Micrograin Carbide, C2 Micrograin Carbide, 76PM High Speed Steel and Maxamet High Speed Steel.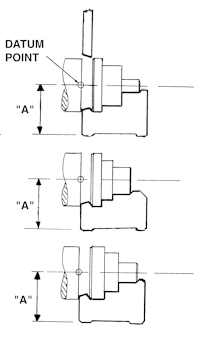 "Datum Point" Technology... for speedy job changeovers
"Datum Point" tooling for screw machines, whereby a family of similar parts can be made by simply changing the form tool, has been made simple with the introduction of Somma's patented "Resharpenable Quick Change" Insert Type Form Tool Holders.

Once the insert holder is set to the proper center height and lateral location for one job, it never has to be moved. All that is necessary when changing to a new job is to change the insert.

The form on each insert is calculated so that it will produce the diameters and lengths as required for each job and the inserts are mounted into a pocket in the toolholder of controlled width and depth, in relation to which the form of each insert is calculated.

Contact Somma to find out how "Datum Point" tooling can work for you!