Internal 6 Lobed Broaches
with 8mm Dia. Shank x 28mm (1.102") OAL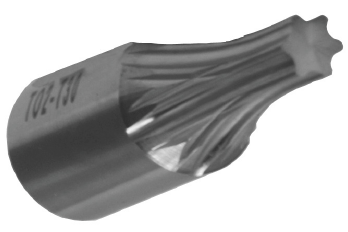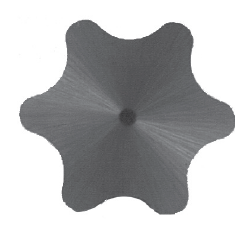 Available in T15PM H.S.S.
(Prices on application)
These are examples of special shapes that have been successfully broached.
Let us quote on your requirements.




PLEASE INCLUDE THE FOLLOWING INFORMATION WITH YOUR SPECIAL BROACH INQUIRY:
INTERNAL OR EXTERNAL H/S/S BROACH
TOLERANCE IF NOT SHOWN ON PRINT
IS H/S/S BROACH TO BE USED IN A SOMMA HOLDER?
SHAPE OF H/S/S BROACH FORM
MATERIAL GRADE OF PART
IF NOT, WHAT ARE THE BLANK DIM. FOR
YOUR HOLDER AND DEGREE OF SPINDLE TILT
CLEARING ID ON INTERNAL?
ARE ANY INTERNAL RADII
LESS THAN .0055 ON INT. BROACHES?
WHAT IS HOLDER SIZE OR SHANK DIA
EXTERNAL CLEARING ON OD?
ARE ANY EXTERNAL RADII
LESS THAN .0055 ON EXT. BROACHES?