Max-Bar
Carbide Insert Swiss Turning
Series 6mm I.C. Diamond
Series 8mm I.C. Diamond
Series 50, 1/2" I.C. Diamond
Series 10, 3/8" I.C Triangular
Series 16, 1/2" I.C. Triangular
Series 20, 5/8" I.C. Triangular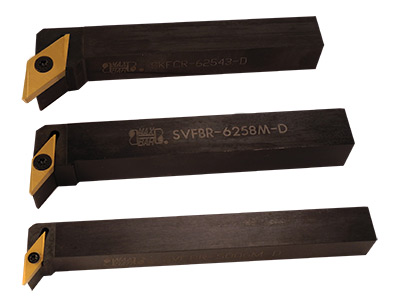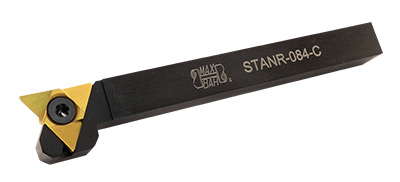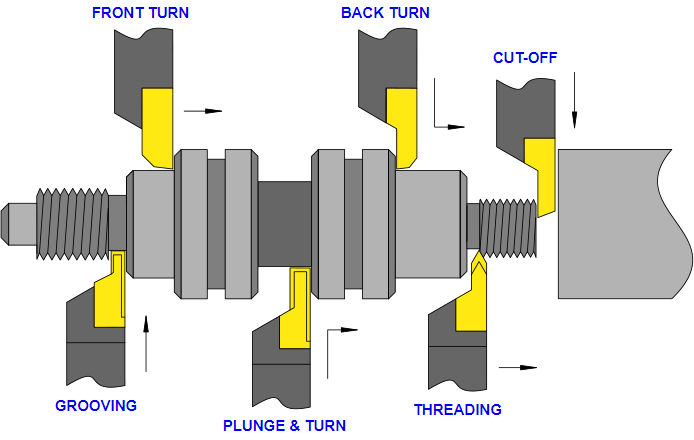 Made in the USA, Max-Bar turning tool holders and carbide inserts for Swiss CNC machines are manufactured to the highest standards and are supplied as OEM tooling by some machine manufacturers.
A wide selection of standard insert geometries offered in six I.C. sizes as well as mini shank insert tool holders available from stock.
All the inserts are precision ground with sharp corners for superior function and repeatability.
We also design & manufacture custom uncoated inserts in as little as 1 to 3 days (an additional 5 days for coated inserts). Custom inserts with special depths of cut, radii, angles, flats and forms are also available, all with excellent pricing. Most other brands can't say the same.
Excellent customer service and engineering. We manufacture everything right here in Connecticut with exceptional quality and fast turnaround. We will jump hurdles to get you the proper tools in the time frame needed.
Inserts stocked for the following CNC Swiss turning operations;
Front turn inserts
Back turn inserts
Cut-off inserts
Grooving inserts
Threading inserts
Plunge and turn inserts
Full radius inserts
Face grooving inserts
ID Grooving inserts
ID threading insert
ID boring inserts