Adjustable Internal ER Collet Style Broach Tool Holders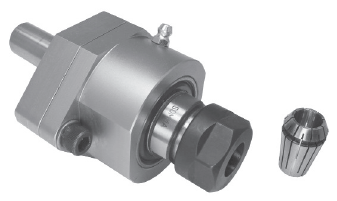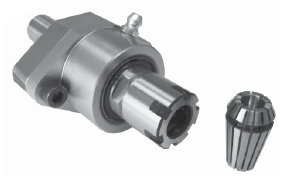 More versatile, just change the collet to accept any shank diameter broaching tool within the collet range. For example, you can purchase three size collets, 0.315 (8mm), 0.472 (12mm), and 0.500 for the ER20 broach tool holder. This will allow you to use one holder for all common broach shank sizes. Built in stop screw allows you to adjust for different length broaches or to compensate for lengths on re-sharpened broaches. Eliminates necessity of centering cutting tool to "spindle" of broaching holder. No screws to knock cutting tool off center.
Use only exact size
High Precision
DIN6499 ER collets.

NOTE: COLLET NUT, COLLET WRENCH, SPINDLE WRENCH AND STANDARD HIGH PRECISION COLLET INCLUDED WITH EACH CAT. NO.
*Limited Davenport applications due to 47/64" longer projection.
HIGH PRECISION REPLACEMENT COLLETS
(Common Broach Shank Sizes)