Universal® Double Taper Collets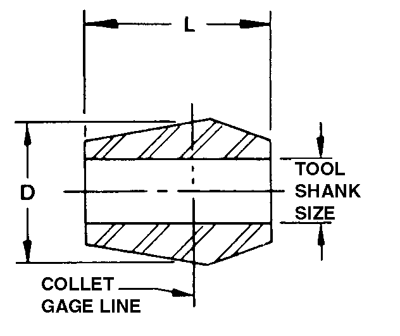 THE FOLLOWING COLLET CHUCKS ARE AVAILABLE FOR THESE COLLETS:
STRAIGHT SHANK
MORSE TAPER SHANK
JACOBS INTERNAL TAPER
BRIDGEPORT R8 SHANK
#9 B&S TAPER SHANK
CALL FOR PRICE AND AVAILABILITY.
How to Order:
Order by part number listed and tool shank size.
Available in all letter, number & fractional sizes within range.
Other sizes available to special order.