Inside Deburring Cutters
High Speed Steel One Piece Inside Deburring Cutters
Teeth on these cutters are furnished for quick light chamfering only. Stocked in 30° C/L and 45° C/L. The Inside Deburring Cutter is designed so that one tool can deburr many different hole diameters. The multi-flute design is self-piloting. Holding of parts by hand is not recommended.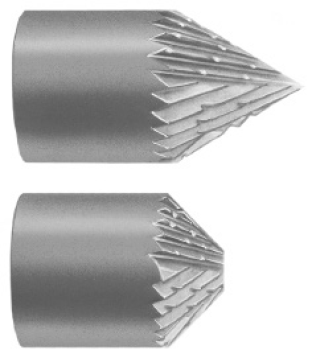 Tools are furnished without shanks.
High Speed Steel One PIece Inside Deburring Cutter Heads with Threaded I.D.